END OF YEAR CAMPAIGN: CONQUERING CANCER, ONE BREAKTHROUGH AT A TIME.
Each year, The PMCF needs to make sure they're hitting their philanthropy donation targets. At the end of 2021, we were tasked with creating an awareness campaign about the progress being made against cancer at The Princess Margaret. Our idea: showcase the truly historic breakthroughs made at The Princess Margaret, one after another.
My role:
I came up with the campaign idea with the Senior Art Director and we executed the campaign with the Creative Director.
The results:
During the campaign period, total
donations grew by more than 400%
from the previous year. The average donation also rose by more than $100 per person.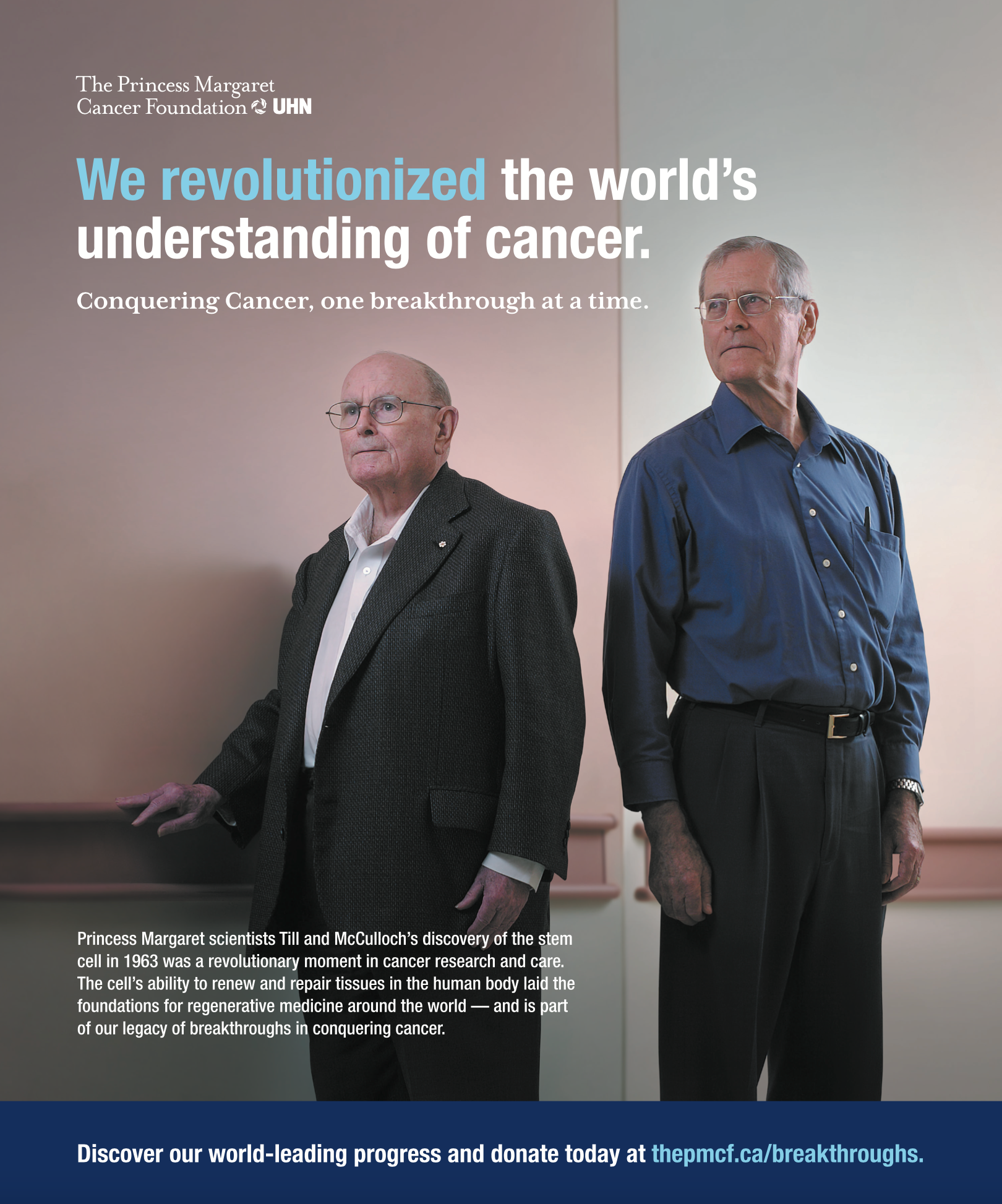 AGNICO EAGLE DONOR RECOGNITION
As part of a milestone donation to The PMCF, Agnico Eagle wanted to challenge other corporate leaders to support the breakthrough cancer research and care being made at The Princess Margaret. To do that, we ran a full page ad in the business section of The Globe & Mail.